Your Opportunity to Join the #1 Business Consulting Franchise in North America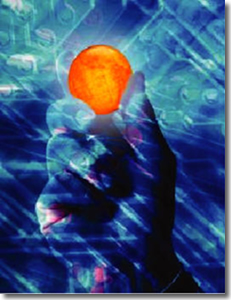 With Franchises from coast to coast in both the United States and Canada, Schooley Mitchell is North Americas largest independent telecom consulting franchise. We have been providing creative solutions for businesses since 1980. The majority of our Consultants do not bring telecom experience or a telecom background to their successful Schooley Mitchell franchises. Rather, they possess strong business acumen and they understand the importance of building and maintaining strong client relationships.
Can you imagine offering your clients expert advice and only charging a fee if you can improve their bottom line? We offer a strong value proposition to businesses of all sizes and as such, Schooley Mitchell is the dominant telecom solutions provider. The size of our network affords us tremendous influence with telecom suppliers, allowing us to identify and deliver objective telecom solutions to our clients. Our commitment to independence and objectivity is a unique competitive advantage that endears us to our clients.
Eighty percent of our initial consultative agreements are cost reduction, contingency billing-based engagements which include a two-year commitment for implementation and ongoing reviews. This provides the basis for a strategic partnership with the client, while our quarterly reviews create strong recurrent income and the opportunity for additional consulting opportunities.
I love my career choice, not only because of my clients and the great vendors I work with, but also because I am constantly challengedto make it even better, my income continually climbs.
- Vickie Rastetter, Schooley Mitchell Consultant
More Information About Our Opportunity
Schooley Mitchell is a professional business-to-business franchise that adapts to the ever-changing dynamics of the telecom industry.
Benefits of operating a Schooley Mitchell franchise:
Independence and objectivity our solutions are based solely on the clients best interests
Telecom consulting is a $16 billion dollar industry, growing at 12% annually
Low overhead and tremendous recurrent earnings potential
Size and strength of the Franchise creates strong negotiating power with vendors
Strong Franchisor support
Home Based or Small Office
Long-term client relationships - clients and prospect lists are protected
Franchisee can hire employees or sub contractors to increase profits
Comprehensive Training and Mentoring Program
Compelling value proposition to clients no-risk analysis of telecom services and systems
Comprehensive training and support:
Two-week initial training
One-week field mentoring program
Annual training conferences and vendor fairs
Comprehensive web-enabled client software tools
Web-accessible research and data
Award-winning marketing and presentation materials
Ongoing training and dedicated staff support
Our experience with Schooley Mitchell has been excellent. Our business is expanding and our revenues are increasing. This business model is sound and proven in the fast-paced world of telecommunications.
- John Stocker, Schooley Mitchell Consultant
Year Established: 1982
Total Units Operating: 100
Cash Investment Required: $40,000
Total Investment Required: $40,000

Minimum Net Worth Required: $125,000
Franchise Fee: $37,500
Financial Assistance Offered: No
Training and Support: Comprehensive